IICL Online Training Course Provides a Discounted Education Opportunity
For Immediate Release
27 March 2023
Washington, DC — Imagine getting training from seasoned professionals from the comfort of your home or office at an affordable price. The IICL now offers an alternative to the traditional in-person courses (except of course for the depot visits). The course provides a history of the container history and includes an assortment of interesting and educational topics targeted to help prepare industry professionals for growth and understanding. The topics include:
IICL role in the industry
Container History
Safety
Identification and markings
Conventions and requirements
Components and codes
Brief overview of container new production
Materials
Damage concepts and inspection techniques
Damage versus wear and tear
Overview of Inspections and tolerances
Overview of Repairs and limitations
The online course is available through the IICL's website at the link provided below.
The course was created with the support and assistance of industry experts whose collective experience totals more than 210 years in container global management and technical expertise in the industry.
The entire course takes approximately 4.5 hours to watch and is available for purchase on our website at https://testing.iicl.org/education/ Once the course is purchased, viewers will have access to the course for 15 days.
As an additional incentive, with the Purchase of the IICL Online Dry Van Container Training Course for $195 USD you will have access to the CSC Online Course free of charge (a $35 USD value).
Have questions while watching the course? Get answers via email from technical@iicl.org
As initial offering the IICL is providing a discount of 20% to the first 50 registrations until the end of April 2023. The first 50 people to register will pay only $156 for access to both courses.
More information about the course is available at https://testing.iicl.org/education/catalog/detail.cfm?id=134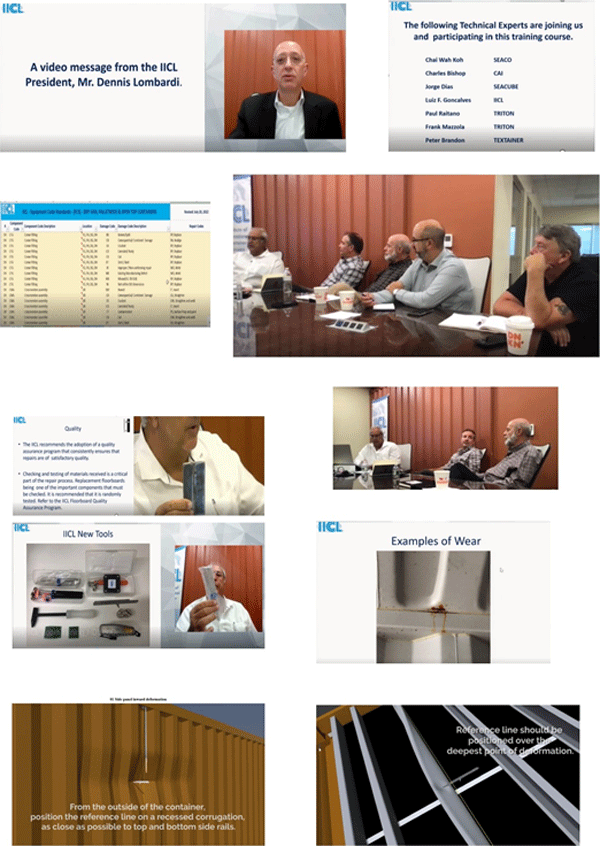 ###
Organized in 1971, the IICL is a trade association, representing lessors of maritime containers and intermodal chassis. Its member companies, CAI International, Inc., Direct ChassisLink, FlexiVan, Seaco Global, SeaCube Container, Textainer Group Holdings Limited, TOUAX, TRAC Intermodal, and Triton International Limited, own or manage a significant portion of the global leased container and U.S. chassis fleets.
The IICL is active in technological, educational, safety, environmental, governmental, regulatory, and security issues. Complementing its widely accepted industry standards and best practices, the IICL offers its inspector certification examinations for containers and chassis in more than 5,000 locations around the world, supported by publications, tools and courses.
For more information, please contact the IICL via info@iicl.org or +1 202 223-9800.